Peyronie's Disease (Curved Penis) Treatment
Peyronie's Disease Treated By Loria Medical
A patient came into our practice with diagnosis of Peyronie's Disease. He had been diagnosed approximately 10-years prior. Conventional treatment had not helped him regain his penile shaft girth nor his penile symmetry. He suffered from severe malformation with extreme asymmetric girth reduction and penile curvature.
Pre-Treatment – Erect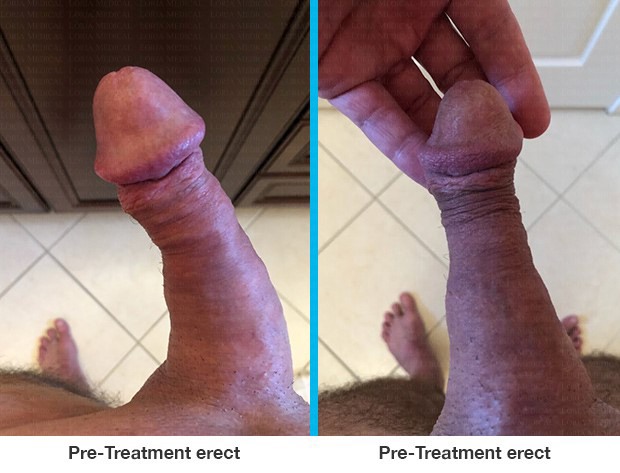 Post Treatment – Erect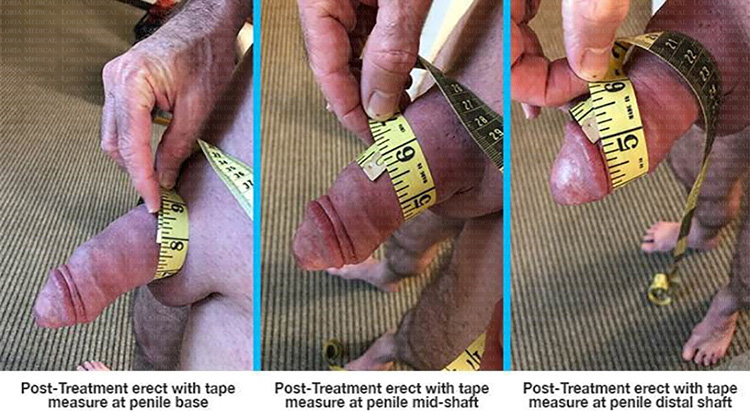 Peyronie's Narrowing of the Shaft
Pre-Treatment – Flaccid Penis (Streched)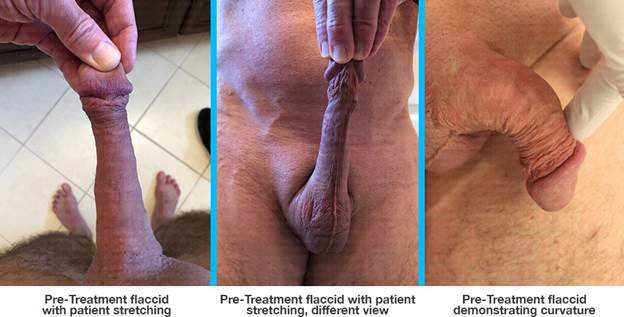 Patient's Flaccid Penis – Post Treatment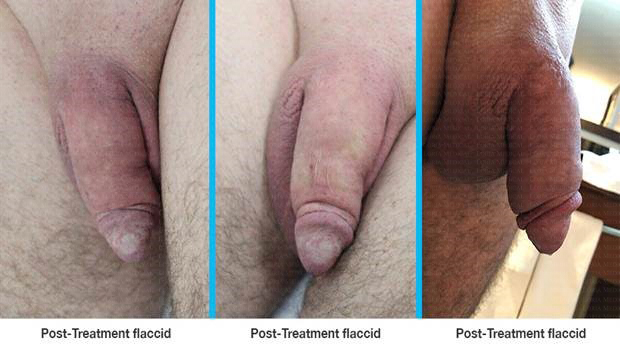 Additional Peyronie's Disease Information
Peyronie's disease is a common condition affecting as many as 1 in 11 men.
Peyronie's disease is a noncancerous condition resulting from fibrous scar tissue that develops on the penis and causes curved, painful erections. Penises vary in shape and size, and having a curved erection isn't necessarily a cause for concern. Peyronie's disease causes a significant bend or pain in some men.
This can prevent you from having sex or might make it difficult to get or maintain an erection (erectile dysfunction). For many men, Peyronie's disease also causes stress and anxiety. Penile shortening is another common concern.
Peyronie's disease rarely goes away on its own. In most men with Peyronie's disease, the condition will remain as is or worsen. Early treatment soon after developing the condition may keep it from getting worse or even improve symptoms. Even if you've had the condition for some time, treatment may help improve bothersome symptoms, such as pain, curvature, and penile shortening. (source: https://www.mayoclinic.org/diseases-conditions/peyronies-disease/symptoms-causes/syc-20353468)